eBay Postage Labels
Save time by buying and paying for postage and printing your Australia Post and Sendle labels on eBay.
Benefits of eBay Postage Labels
With eBay Postage Labels, sellers can pay for their postage and print their Australia Post and Sendle postage labels, all on eBay. The benefits of eBay Postage Labels include:
Postage from $6.20 for deliveries in the same city

eBay will populate the buyer's address automatically and show the seller the cheapest postage option depending on the buyer's location

Have orders picked up from your home or office for no extra cost with Sendle Parcel Pickup

Tracking uploaded automatically to eBay

Bulk label printing feature to pay for postage and print labels for multiple orders at once
How to use eBay Postage Labels
Once your item is sold, go to the Orders tab in Seller Hub to see all orders ready to be posted

Select one or more items to purchase postage labels

Click 'Print postage label'

Select postage options and create your label 

Print your postage label(s)

Package your items and attach postage labels

Send your item via pick-up or drop-off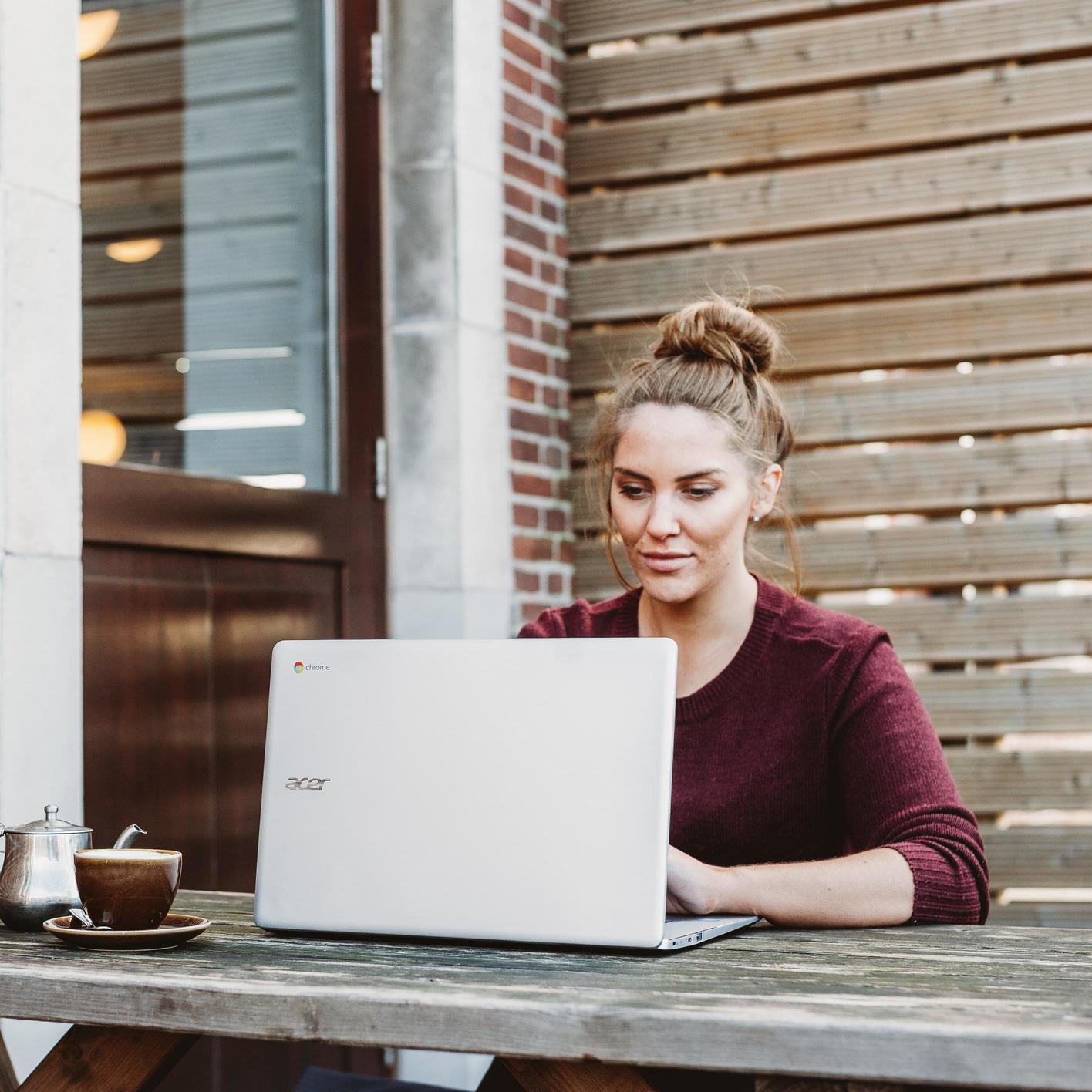 Multi-Channel Postage Labels
Our new multi-channel eBay Shipping Portal allows you to pay for and print postage labels for your eBay and Shopify orders in one place. 
Log in to your eBay account via the eBay Shipping Portal

Go to the Channels tab and connect your Shopify store

Refresh orders in the Orders tab to view your most recent orders from all channels
In the Orders tab, you can either buy postage labels in bulk or print labels individually. eBay will show the cheapest postage option per order based on the parcel's weight, dimensions and the buyer's location.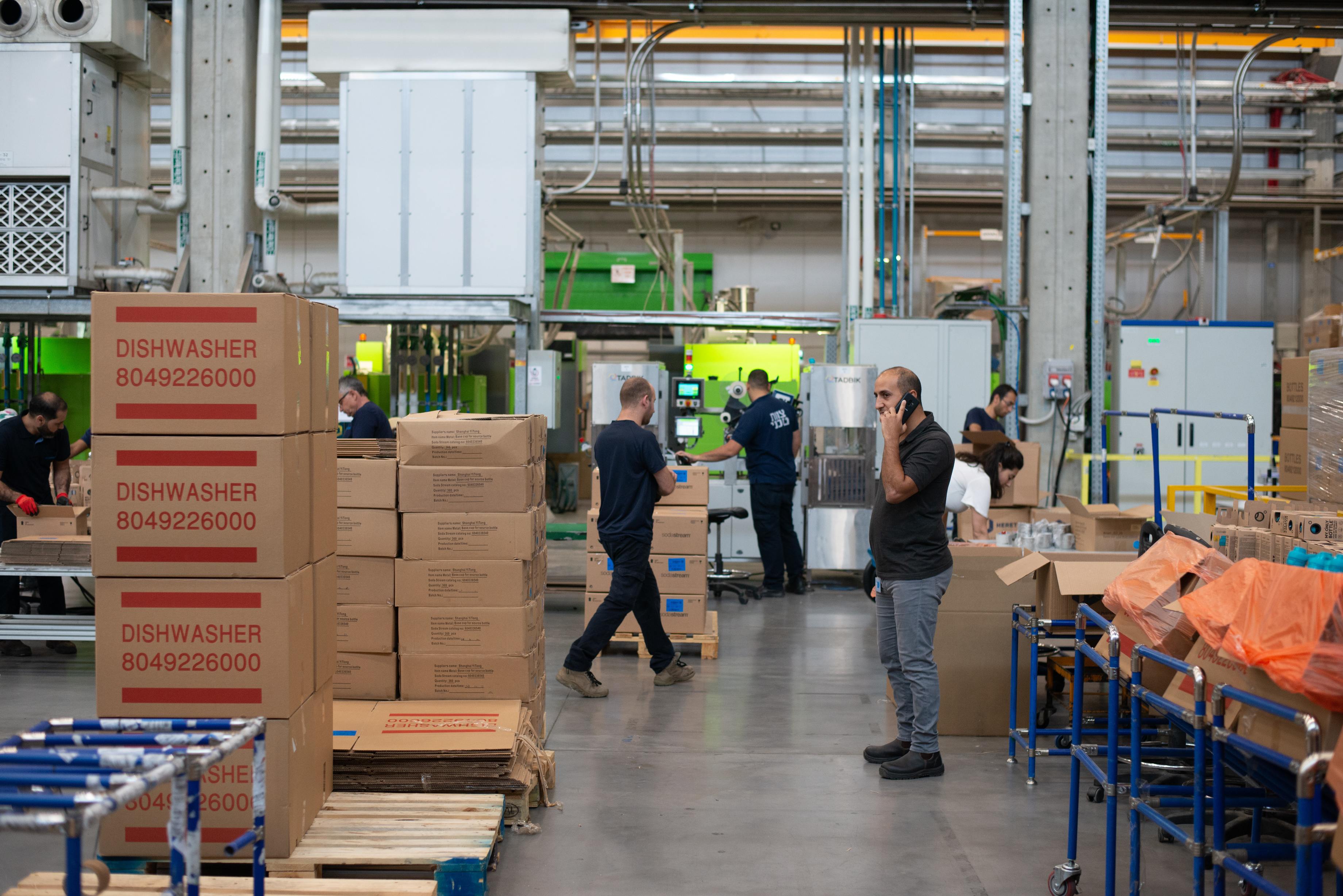 No Printer? No Problem
Sendle's Printer-Free pickup & delivery now available.
Sending your item has never been easier. You can now schedule a parcel pickup from home without having to print a postage label, by choosing Sendle's printer-free pickup service on eBay.
How does Printer-Free postage work?
Once your item sells, you will receive a sales confirmation email from eBay.
Login to your My eBay account, select Selling and "Print postage label" button. 
Book Sendle Printer-Free Pickup in the eBay labels platform ("no printer required").
Prepare your parcel for collection, including this information clearly written on the packaging (to avoid any issues with pickup):

Tracking code (7-digit Sendle Reference Number that looks like this: S3NDL3R)
Buyer name & delivery address
Your address (on the reverse side of the parcel)

Have the parcel ready for collection from 8am on the day of pickup.
The driver will arrive at the pickup location, identify the parcel based on the handwritten details, and attach the barcode sticker.
Keep in mind: If you need to edit any details or prefer 'Drop Off', simply cancel the original booking before midnight the day before pickup is scheduled, and rebook with the 'Drop Off' option (and vice versa). You will need to print out the label if you want to drop off the parcel.
Packaging Your Orders
With prepaid postage on eBay, you can use any type of packaging you have, attach a prepaid postage from eBay and you're ready to send. Alternatively, you can buy packaging from our eBay packaging store :
Purchase eBay branded packaging through the

eBay packaging store

Packaging delivered for free to your warehouse, office or home

Pay for your postage on eBay and print your postage labels.

Attach postage labels to your packages and send your items
You can also purchase packaging from our postage providers: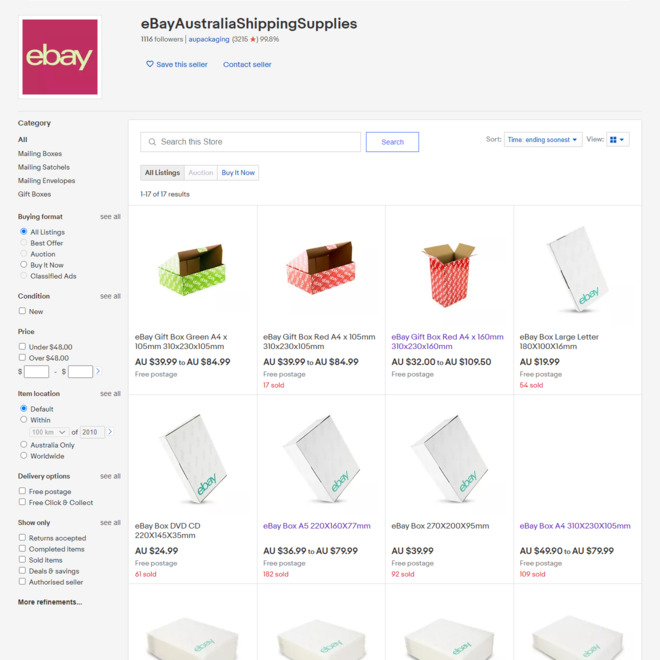 Pricing
Sendle - Standard Rates 
Sellers can purchase their Sendle labels on eBay, and choose to drop-off their parcels at a convenient location for book parcel pickup for no extra cost. Sendle labels over 500g also come with signature on delivery and transit cover up to $300 for no extra cost.
| | | | | |
| --- | --- | --- | --- | --- |
| Max Weight | Max Volume | SAME CITY | NATIONAL | REMOTE |
| 500g | 2L | $6.20 | $7.65 | $17.64 |
| 1kg | 4L | $8.85 | $10.35 | $21.25 |
| 3kg | 12L | $10.30 | $13.15 | $26.05 |
| 5kg | 20L | $10.40 | $15.20 | $30.45 |
| 10kg | 40L | $10.60 | $21.85 | $41.65 |
| 25kg | 100L | $11.70 | $30.75 | $54.20 |
*Prices (As of May 2021) 
All Sendle deliveries require a physical street address (Sendle can't deliver to post offices, PO boxes, locked bags, parcel lockers or parcel collect locations). Prices include a free pick-up option, transit cover up to $300 and free Signature on Delivery. Bear in mind, Sendle does not offer signature on delivery for parcels that weigh below 500g. Under eBay's Money Back Guarantee policy, where a buyer claims that an item has not been received, one of the things sellers are required to provide in order to prove successful delivery for items valued at $750+ is  signature confirmation. 
Sendle Discounted Business Rates 
If you post an average of 20 or more parcels per week, you may be eligible for discounted business postage labels with Sendle, which are now available on the eBay Labels Platform, starting from $5.55. This includes both Sendle's pickup and drop off services. To qualify for discounted business rates with Sendle, you must meet the following criteria over a consecutive 8 week period*:
Minimum of 160 Sendle postage labels printed
| | | | | |
| --- | --- | --- | --- | --- |
| Max Weight | Max Volume | Same City | National | Remote |
| 500g | 2L | $5.55 | $7.20 | $16.28 |
| 1kg | 4L | $7.35 | $9.75 | $19.70 |
| 3kg | 12L | $7.55 | $12.25 | $23.03 |
| 5kg | 20L | $7.85 | $14.75 | $28.77 |
| 10kg | 40L | $8.00 | $20.85 | $38.61 |
| 25kg | 100L | $8.85 | $30.00 | $52.32 |
*min. 160 Sendle labels over 8 weeks
Once you qualify, you'll see the discounted rates for Sendle delivery options when buying and printing postage labels on eBay*. These rates will also apply for sellers using the multi-channel eBay Shipping Portal , where you can easily integrate your Shopify store orders and purchase postage labels on eBay.
Australia Post  
Sellers can prepay for their Australia Post postage labels on eBay, add signature on delivery or insurance if required, and drop their parcels at a Post Office. 
We have changed Australia Post's pricing on our labels platform from 1 March 2021. The pricing is now aligned with Australia Post retail rates. 
| | | |
| --- | --- | --- |
| Size | Parcel Post - Local, Metro, Regional | Express Post - Local, Metro, Regional |
| S (500g) | $9.15 | $12.15 |
| M (1kg) | $12.50 | $16.00 |
| L (3kg) | $15.75 | $19.75 |
| XL (5kg) | $18.95 | $25.95 |