About Afterpay on eBay
Afterpay lets buyers pay for items in four instalments, interest free. This provides your customers with greater choice and makes your products more accessible to more buyers - at no additional cost or inconvenience to you. 
We are committed to supporting our sellers. Enabling access to Afterpay is just one way we aim to help you grow your business and compete.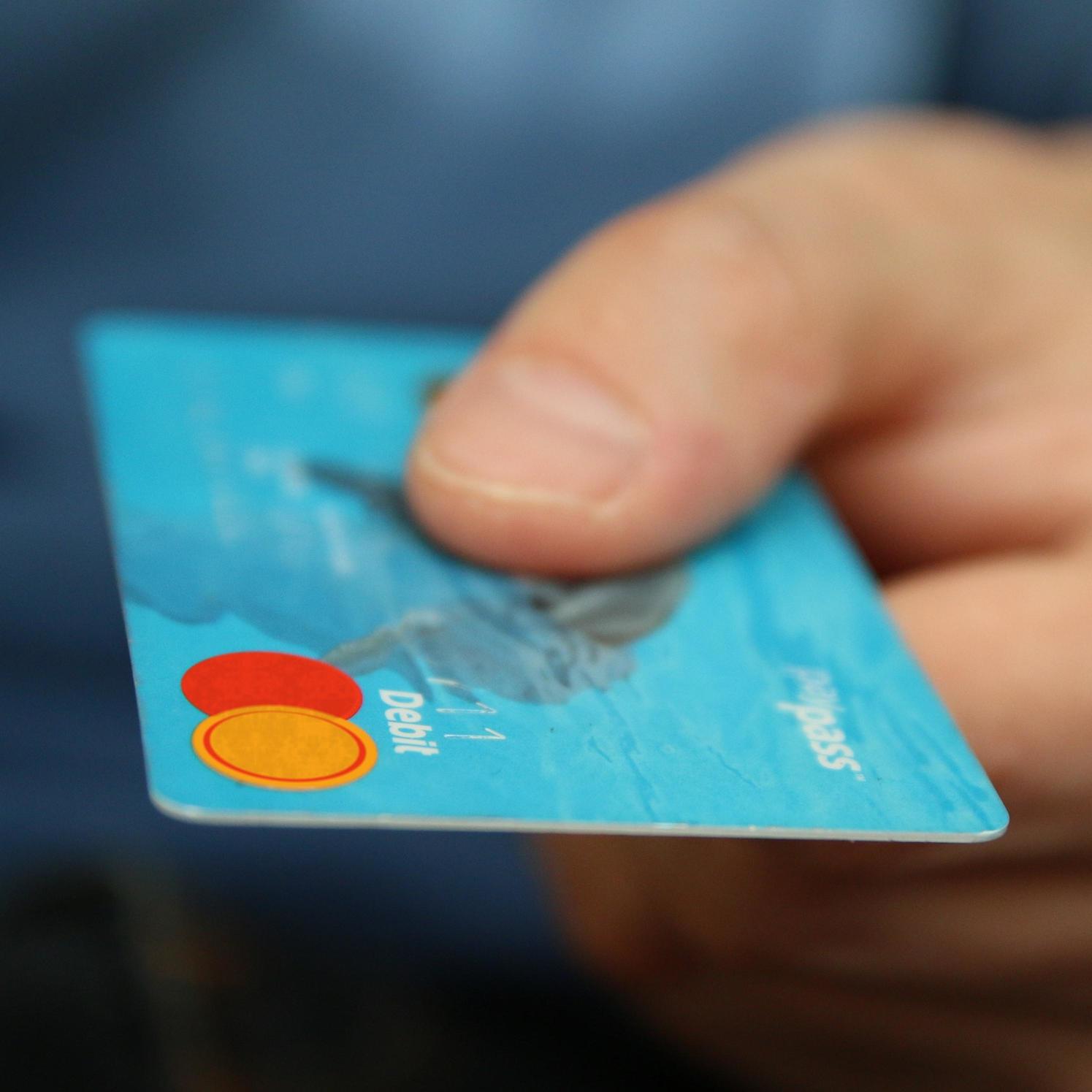 Benefits of Afterpay on eBay
1
There is no extra work for you, Afterpay is enabled on your eligible listings automatically
2
There are no additional costs for you when your listings have an Afterpay option
3
You still get paid in full, and eBay manages the rest. Buyers manage their repayments with Afterpay.
Afterpay is accelerating at a rapid rate in Australia.
It now has more than 3 million active customers in ANZ (6.6 million worldwide) and more than 30,000 active retail merchants on board.
Buy now, pay later services also have a near-universal awareness among Australians (91%)*.
Meet Tony Nash, CEO of Angus & Robertson and eBay Seller.
Hear what he thinks about Afterpay launching on eBay.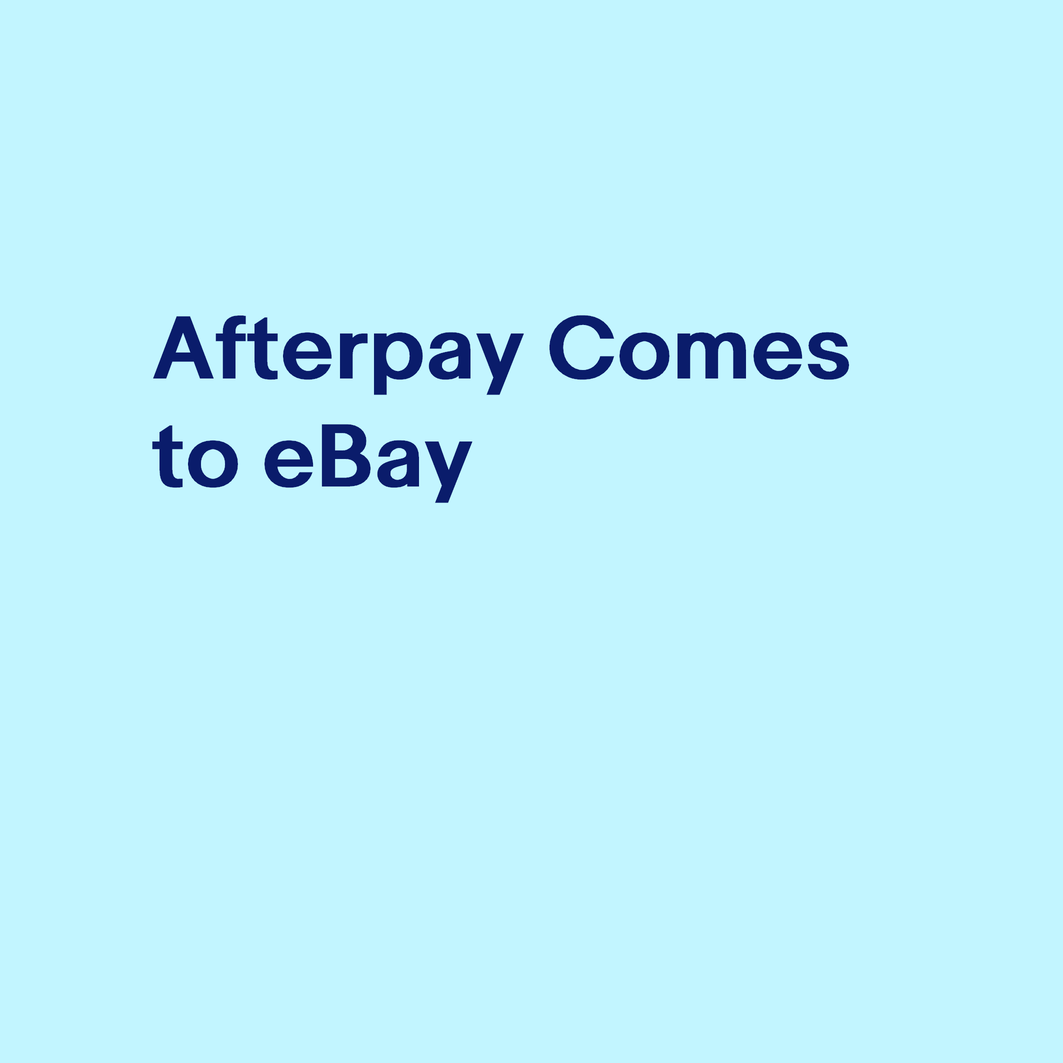 4 in 5 Businesses Recommend Afterpay Because:**
20%
Afterpay users are 20% more likely to purchase.
25%
Afterpay users typically spend 25% more.
2 out of 3
merchants say its provided access to new customers
How Does Afterpay on eBay Work?
There's no change to how or when you are paid, and access to Afterpay comes at no extra cost to you. When Afterpay is available for an order:
1
Customers can select Afterpay as their payment option at checkout. If they don't already have an Afterpay account, they'll be able to create one.
2
They'll review their instalment plan and payment details with Afterpay, then complete checkout.
3
Once the order is placed, you'll receive payment for the order in full as usual. You can then send the order to the buyer as normal.
What do I Need to do?
We'll automatically show Afterpay on all eligible listings, so you don't need to do anything. You'll receive payment for the order in full – in fact, you won't actually see that a buyer has used Afterpay. So you just need to carry on providing great service to your customers.
Which Listings are Eligible for Afterpay?
Afterpay is available for items listed in most categories on eBay.com.au, between AU $1-1,500. Buyers will see it as a payment option on the listing page and at checkout.

Excluded Categories
Food & Drinks > Alcohol & Alcohol Mixers
Coins (all)
Collectables > Tobacciana
Gift Cards & Vouchers (all)
Home & Garden > Real Estate
Jewellery & Watches > Loose Diamonds & Gemstones
Phones & Accessories

Mobile Phones
Phone Cards & SIM Cards
PDAs
Vintage Mobile Phones

Services (all)

Tickets & Travel

Flights
Tickets
Travel
Travel Accessories
Vintage Luggage & Travel Accs
Other Tickets, Travel

Vehicle Parts & Accessories > Vehicle Electronics & GPS
Video Games & Consoles > Video Game Consoles
Lots More (all)
FAQs
How Much Does it Cost to Receive Afterpay Payments
Afterpay normally charges retailers a fee, similar to many other merchant payment services. Neither eBay nor Afterpay will charge you anything extra if a buyer uses Afterpay, nor will these fees be passed on to buyers. When a buyer uses Afterpay, the payment to you is processed in the same way it usually would be.
How do Refunds Work with Afterpay?
If you're giving the buyer a refund (for example, because they returned an order), you don't need to do anything differently – simply initiate the refund on the eBay site. Afterpay will then refund the buyer's card and/or adjust their repayment plan accordingly.
Can I opt-out of Offering Afterpay?
It isn't possible for a seller to opt out of offering Afterpay. We're committed to bringing engaged buyers to eBay, and offering a wide range of payment options is part of that.